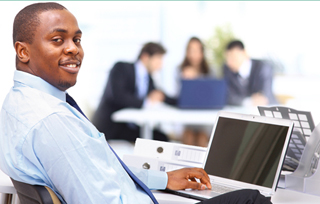 Welcome To DNS Technology Group

At DNS Technology Group Inc., we have dedicated ourselves to providing you quality workmanship, fast and friendly service, and very reasonable rates.
ABOUT DNSTG
DNS Technology Group is a full service information technology company with over 20 years of combined experience.

The company's focus and goals are to provide professional, affordable computer services to residential, small business and non-profit organizations alike. The management professionals and technicians of DNS bring a synergy of expertise and personality to DNS that makes it a premier, professional information technology services provider.


SERVICES
DNSTG offers a variety of services for your residential and business needs.

PC Sales & Repair, Network Consulting, Wireless Network Design, Anti-Virus Solutions and more.


CONTACT US
Please call us or visit our store in Baltimore City

New Location to be Announced
Baltimore, MD
Hours of Operation: 10am - 6pm Mon-Fri , 10am - 5pm Sat
Call Us : 410 235 3247


View Larger Map
© DNS Technology Group 2011 - All Rights Reserved